Linux Android 4K capable STB with support for Dolby Digital
The MAG424 IP Set Top Box combines all of your favorite media formats and collects them into one convenient package ready for both the content you consume and create. Niagara's IP Set Top Boxes are a must for for those looking to expand into the IPTV space or upgrade their current infrastructure.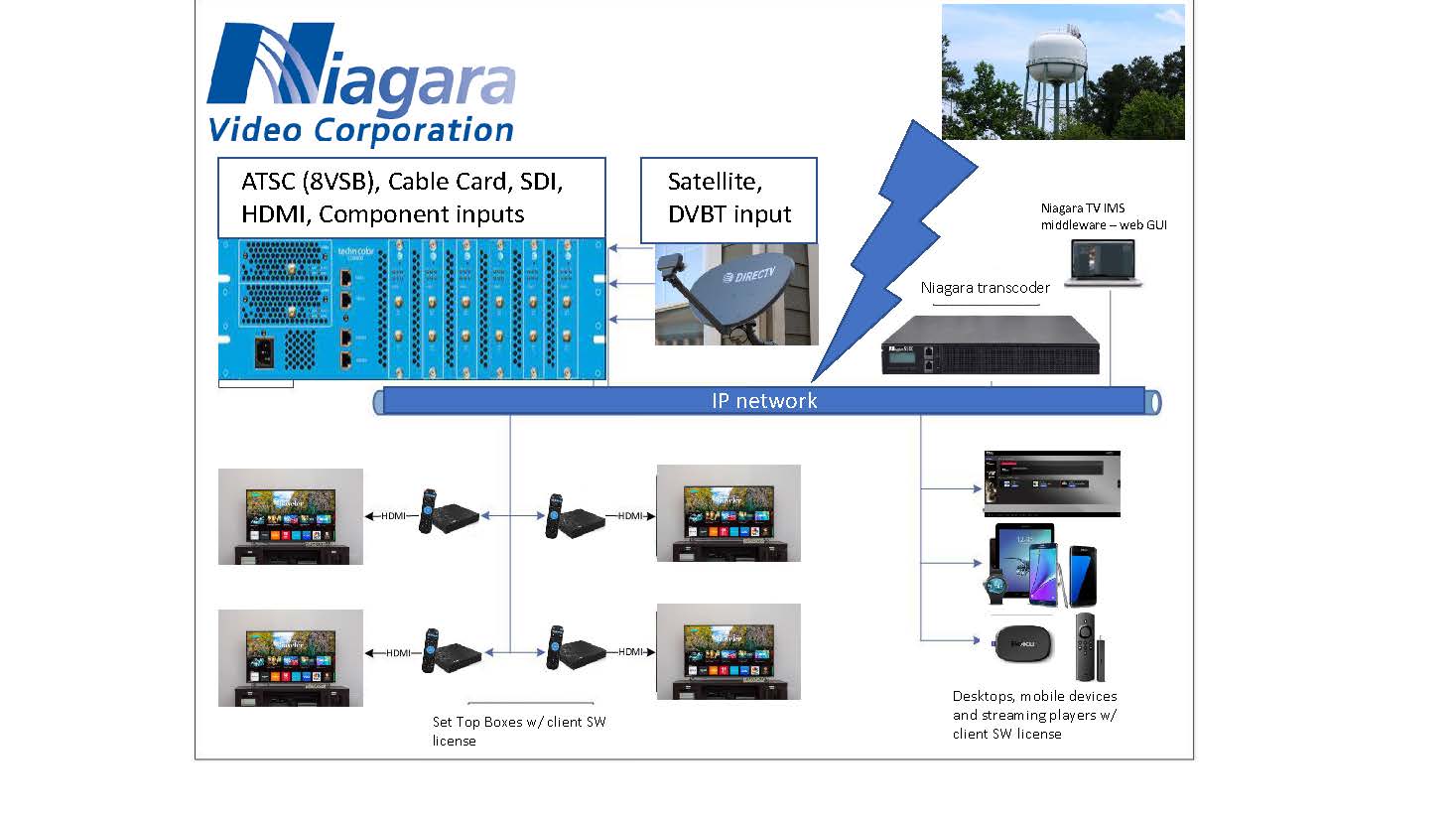 IP Set Top Box MAG424 Features
Over-The-Air Channels: OTA channels in most countries are unencrypted and available without a subscription, including content such as PBS and local TV channels. The bandwidth of your network and Internet access ultimately determines the number of channels that can be viewed.
Cable Channels: Most Cable channels are encrypted and usually require a subscription to decrypt the channels and make them accessible. This can be done in an economical fashion with products from Niagara. Pay TV channels originating from cable tv sources. These can be legally decrypted using a special process from Cable Labs which we have the authority to do.
Satellite Channels: Satellite content comes from a provider like DISH or DirecTV in the US. This content is decoded by a Set Top Box typically and then re-encoded with a multi-channel encoder.
MAG424 IP Set Top Box Applications
TV Broadcasters
Government
Enterprise
Education
TV Distribution over a LAN
Off-air or Head-end Monitoring
Digital Signage
MAG424 IP Set Top Box Package Contents
(1) T95 Mini Android STB
(1) Remote Control
HDMI Cable
(1) Power Adapter 5V/2A
User Manual
IP Set Top Box MAG424 Specifications
Reduced costs. Niagara has various hardware and software products that are cost-competitive in the industry. Solutions are available that scale from small to large.
Easy to extend. IPTV access can be extended to users wherever there is a network connection, so extending the IPTV system throughout an organization is easier and more cost-effective. What's more, recent developments allow it to extend over the Internet to keep everyone connected no matter where they are.
Lower bandwidth usage. Multicast IPTV significantly reduces bandwidth usage by streaming each channel one time, instead of using multiple data streams for each end-user.
Heightened security and access control. Allow for control of content by the user and secondary encryption can also be added.
Reduced maintenance and oversight. More efficient organization and planning. Without the need for large-scale network maintenance and oversight, your IT and management resources can be put to better use.
'; jQuery("head").append(faqQsSchemaText); }});