3ft (1m) Thunderbolt 3 USB-C 20Gbps Cable
GT3C01
$
29.95
Model:
3.3ft ( 20Gbps Bandwidth; Dual 4K @60Hz or Single 5K @60Hz Video )
IOGEAR GT3C01 Features & Benefits
3ft (1m) Thunderbolt 3 USB-C Cable
Certified by Thunderbolt Organization
Maximum speeds up to 20Gbps with Thunderbolt 3*
Power delivery up to 100W (20V@5A) using an E-marker chip
Compatible with USB-C Gen2 10Gbps / Gen1 5Gbps
Single 4K @60Hz or dual 1080P @60Hz
Daisy chain up to 6 Thunderbolt devices

* *To achieve the bandwidth of 20Gbps, your laptop computer must be equipped with Thunderbolt 3 ports
Thunderbolt 3 - Premium Performance for Pros
Get the maximum performance and deliver the fastest, most versatile connection to any dock, display or data device with the premium quality of the Thunderbolt 3 20Gbps Cable from IOGEAR. Optimized to provide twice the video bandwidth, power delivery and four times the data transfer, this cable guarantees that you get the most out of your Thunderbolt 3 equipment.
USB-C 3.1 Gen1 and Gen2 Compatible
Based on the USB-C cable architecture, this 24pin reversible Thunderbolt 3 cable is also backwards compatible with all of your USB 3.1 Gen 1 and 2 devices. When connected to USB-C 3.1 Gen 2 devices, this cable is capable of transferring data of up to 10Gbps while charging your laptop power of up to 100W (5V, 20A). Supporting both USB 3.1 Gen1/2 and Thunderbolt 3, this cable is the most capable USB-C cable. The only cable you will need for all your modern computing needs.
Single Cable Operation
A single Thunderbolt 3 cable utilizes the latest USB-C technology enabling the transmission of audio, video, data and power delivery simultaneously. With the maximum bandwidth of up to 20Gbps and power delivery of up to 100W, this Thunderbolt 3 cable is ready for the most demanding computer tasks or challenges that you may have. Ideal for connecting your Thunderbolt 3 docking station to your other Thunderbolt 3 equipment or USB-C devices, the IOGEAR Thunderbolt 3 cable also provides the capability to support single 4K @60Hz or dual HD (1920x1080 @60Hz) video resolution. With the ability to daisy chain, connect up to 6 Thunderbolt devices using one single Thunderbolt 3 port from your laptop, maximizing the potential of Thunderbolt 3 technology.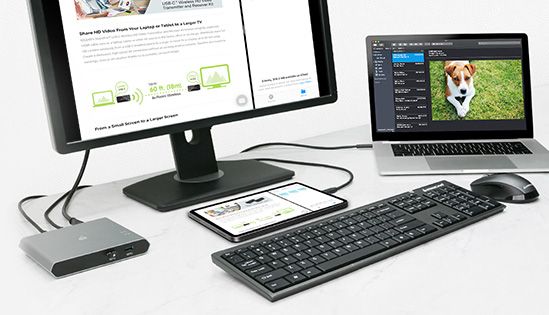 Blazing Fast Transfers
Get the highest bandwidth supported by USB and transfer data at SuperSpeed+™ speeds. Enjoy up to 10Gbps of data transfer rates at blazing fast speeds. Transfer movies, pictures, music from your hard drive in seconds. Start watching or listening right away without the wait.
Maximum Power + Fastest Charging Possible
This smart Thunderbolt 3 USB-C cable negotiates the highest power needs of each of your devices to deliver the maximum power available. This cable supports both 3A and 5A up to 100W of total Power Delivery for super fast charging from your docking station or AC adapter.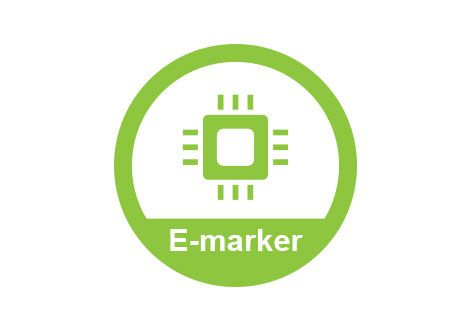 Safely Negotiates Power Needs
What makes this cable stand out above the rest? The embedded E-marker chips communicates with each connected device to identify the maximum data transfer speeds and power delivery. This way it will safely deliver the exact amount of power required for fastest possible charging, avoiding any possible damage.
IOGEAR GT3C01 Package Contents
(1) GT3C01 Thunderbolt 3 USB-C Cable
(1) 1-Year Warranty
IOGEAR GT3C01 Specifications
Function
GT3C01
Cable Connections
Input
Thunderbolt 3 (USB-C) Male Connector
Output
Thunderbolt 3 (USB-C) Male Connector
Cable Length
3.3 ft (1m)
Cable Type
Thunderbolt 3 Cable
Transfer Rate
20Gbps with Thunderbolt 3
Dimensions
GT3C01
POP Information
10'' Peg Hook
24
6'' Peg Hook
12
Unit Dimensions
Height
0.5" (1.2cm)
Depth
0.2" (0.5cm)
Length
39" (100cm)
Inner Pack
Width
9.5" (24cm)
Height
5.2" (13.2cm)
Depth
4.9" (12.5cm)
Inner Pack Qty.
12
Unit Package Dimensions
Width
4.25" (10.80cm)
Height
9.25" (23.50cm)
Depth
0.5" (1.27cm)
Master Carton
Width
21" (53cm)
Height
12" (30cm)
Depth
7" (17.8cm)
Master Carton Qty.
48
Weight
Master Carton Wt.
8.65lb (3.9kg)
Inner Pack Wt.
1.76lb (0.8kg)
Unit Pack Wt.
0.15lb (0.07kg)
Unit Wt.
0.15lb (0.07kg)
UPC

881317515315

EAN

0881317515315

'; jQuery("head").append(faqQsSchemaText); }});